Give Your Child An Amazing Martial Arts-Style Birthday Party!
Our Martial Arts-style birthday parties are fun and exciting! Each birthday will give kids the opportunity to try out fun martial arts techniques, play fun and interactive games, and unleash their inner ninja!
Throughout each party, your child and their friends will get professional supervision from our staff at Tran's Martial Arts & Fitness Center. We'll give your child a party that's the envy of Longmont while also taking the stress off of your shoulders!
Don't let your child's birthday party be a source of stress or chaos -- let Tran's make it simple, fun, and exciting!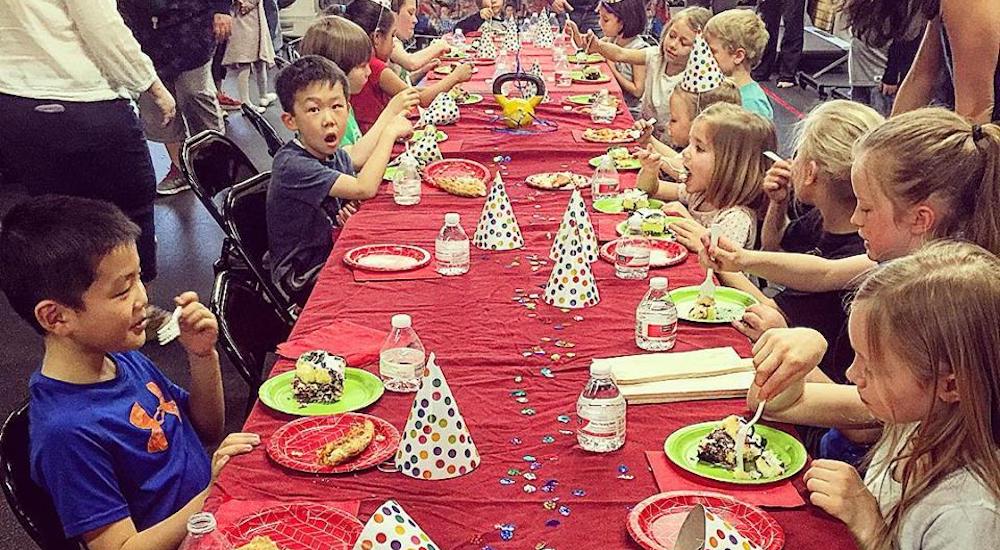 What Do Our Martial Arts Birthdays Offer?
Professional supervision from certified instructors
Fun games & activities throughout the party
Stress-free planning & execution
A unique, exciting way to celebrate!
The party starts with a clean and safe facility that's designed for kids. Our party room - equipped with tables and chairs - is ready for your birthday party decor. And don't worry, our team will help you with the setup and handle all the cleaning. Everything is structured and planned from start to finish, with zero downtime.
Guests are invited to join the Birthday Star on our matted floors for fun games and an exciting introduction to martial arts. Our goal is to provide a full schedule of fun, physical activities. We reserve the last 30 minutes for cake and food in our party room. When you are at Tran's, you will discover that:
#1 - We put safety first with everything that do.
#2 - We want to make sure you and your child love what we have to offer - and will continue to love what we do.
As such, if you are not 100% happy at the end of your party, we will fully refund the cost of the party.
Refund & Date Change Policy: If it's more than two weeks notice we will refund the cost minus a 3% processing fee or a full Tran's credit. We can also reschedule the birthday party to a later date. Birthday parties are very popular, and we can only host one party for each Saturday.
Just fill out the short form below to reserve your child's birthday weekend today!